---
How to produce great music?
---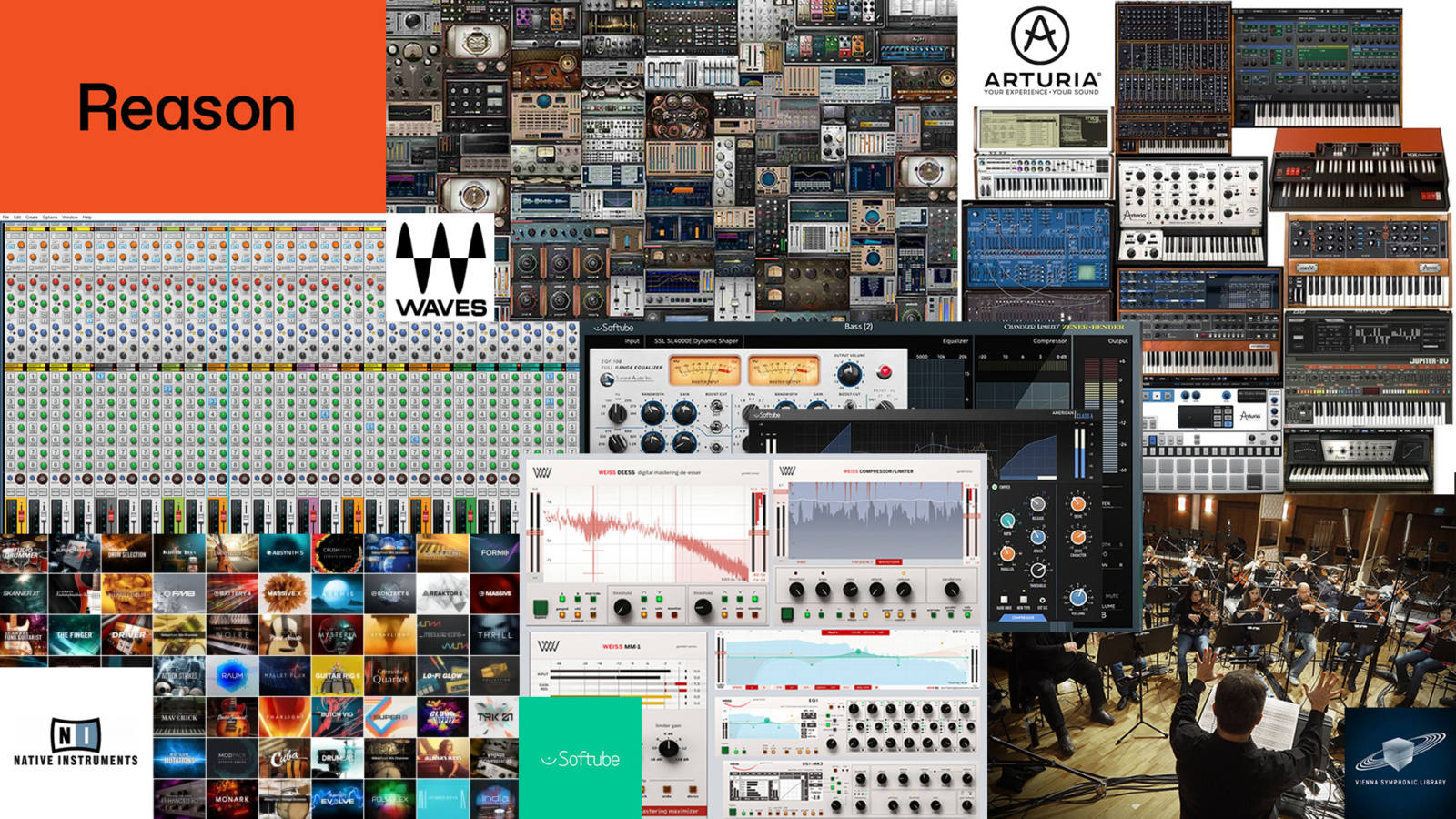 Want to know how Paradise Label works with Artists?
What is the secret sauce to produce great music?
Common DAW, common plugins, superior sound libraries, free mix & pre-mastering trainings, professional pre-mastering and mastering
Paradise Label artists family team is using the same set of softwares.
This helps to speed up the production process (composition, mix, pre-mastering, mastering).
This facilitates communication with artists and also between artists.
1/ DIGITAL AUDIO WORKSTATION (DAW)
Reason Studios (Reason 12)
– Reason can be used as a full DAW, but also as a VST3 plugin in other DAWs (Ableton, CakeWalk, Cubase, FL Studio, Pro Tools, Studio One,…).
– Reason can be purchased as a software or as a subscription (Reason+).
– Reason+ comes with ALL Reason Studios instruments and sounds libraries.
2/ DIGITAL PLUGINS
– Waves.com is the most versatile, stable and affordable plugins platform.
All kind of plugins are available. Always, Waves.com proposes great deals and coupons.
Get 10%-off coupon on any software plugin at Waves.com
3/ SUPERIOR SOUND LIBRARIES
Of course, Reason comes with lot of sounds.
Paradise Label is recommending 3 major libraries:
– Native Instruments Kontakt:  a vast range of virtual instruments and effects: synths, sampled instruments, studio and creative effects, samplers, and cinematic tools.
– Arturia V Collection: a quintessential anthology of the most evocative synthesizers and keyboards ever made, meticulously modeled, lovingly recreated and expertly enhanced to inspire.
– VSL – Vienna Sonic Library®: VLS a research-driven music software and sample library developer based in Vienna, Austria (strings, brass, violons, cellos,…).
4/ MIXING & PRE-MASTERING
Mix is almost done on Reason by the artist.
Paradise Label proposes free remote trainings about mixing using Reason console.
5/ PROFESSIONAL PRE-MASTERING
As soon mix and pre-mastering are finalized on Reason, Paradise Label finalizes pre-mastering based on bounced tracks.
Paradise Label uses Softube Console 1 mixing system and Softube Console 1 Fader to complete pre-mastering.
All kind of channel strips are available: American A, British Class A, Chandler Zener-Bender, Empirical Labs, SSL XL 9000 K-Series, Summit Audio Grand Channel, Weiss Gambit,… to produce incredible music.
6/ PROFESSIONAL MASTERING
Since years, Paradise Label works with best mastering studios to produce final master.
Tracks are then available on different format:
– 44 Khz 16 bits,
– 44 Khz 24 bits,
– 48 Khz 24 bits Masters for iTunes,
– Dolby Atmos
Interested to work with us?
Contact us
---
---