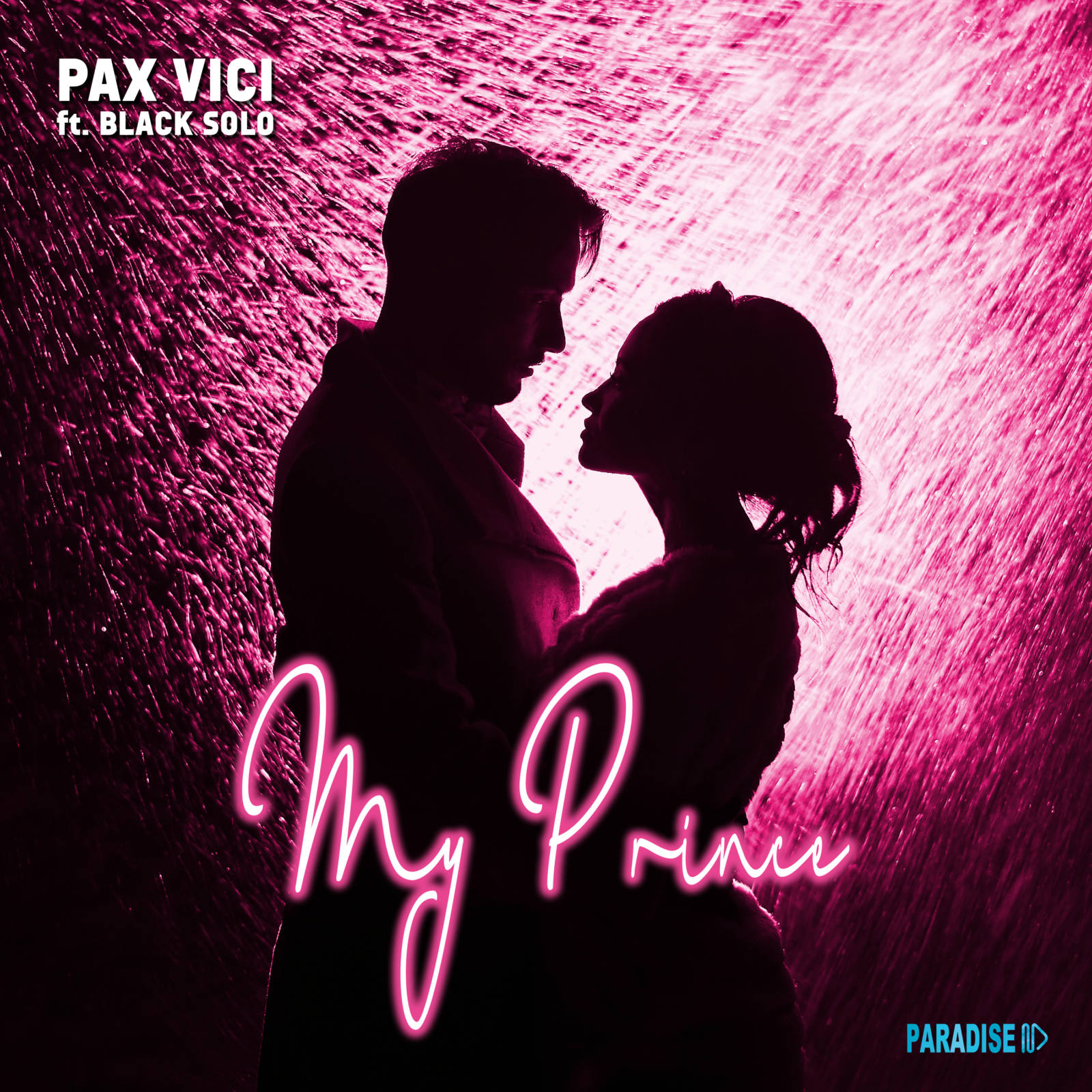 play_circle_filled

01. My Prince
Pax Vici / Black Solo

$1.29
Title: My Prince
Genre: R&B / Rap / Hip-Hop
Artist: Pax Vici / Black Solo
All Rights Reserved
Copyright 2019
Paradise Label
Interview
When Pax Vici meets Dan Solo, alias Black Solo an American rapper from US west coast, it gives birth to a very glamorous song.
We met the two artists on the occasion of the promotion of this new single.
How did you meet?
We met at the Oh My Music Festival in Amsterdam at the end of June 2019. This festival is the biggest meeting of Urban Pop in Europe. Dan came from San Francisco for the occasion and we sympathized. It turns out we have the same label which made things easier.
Who composed the music?
Back in the United States, Dan offered me some lines of rap as a melody. I then composed on these notes. The first draft had only a few sentences and rhythms and then the main theme of the strings was obvious. The lyrics were written on a rather repetitive basis, then we articulated the song in such a way that both could sing.
Why a love music?
It is a universal theme that speaks to everyone. Why not ? It seems quite difficult to marry 2 musical styles, 2 cultures, 2 characters in a song. The theme has imposed itself.
Are you going to perform together on stage?
Our agendas are already quite loaded and we will see according to the opportunities. I (Pax) am a DJ and I usually practice in relatively private concerts. Dan (Black Solo) is a rapper and his trip is rather the scene. If this title is well received by the community, it is obvious that we will succeed in producing together.
Do you have other projects together?
We are considering 2 or 3 other titles in different styles. It is always good to work on several songs or music. This first single, My Prince, is not a first attempt
Are you together?
Musically, we now have common interests, complementary tastes and a vision that allows us to think better and more. Personally, everyone has his personal life and we have become very good friends.
Lyrics
Intro
Yea Baby
Love is real
I'm coming straight at you
There ain't no separation
Physical
Chemical
Spiritual
Its just me and you
Verse 1
Wanna be close to you
Wrap your arms around me
I feel the whole world comes to a stop
When I am close to you
Baby Girl you know that my love is really real
They int nobody else but just you an me
We can have together everything we want
Take you every place all over the world
I look into your eyes
And I see the deepest love there ever being
Nobody else can take you away
We can go deeper than the ocean
Chorus
Touch the stars
Fly away
To heavens above
Love is real
I'm close to you
Close to you
Close to you
Verse 2
I can't fight the feeling
Yea Baby
Your pull is like gravity
Love is real
I'm attracted to you
I'm coming straight at you
Time and time again
Chorus
Touch the stars
Fly away
To heavens above
Love is real
I'm close to you
Close to you
Close to you
Verse 3
Touch the stars
Fly away to heavens above
Love is real
I'm close to you
Touch the stars
Fly away to heavens above
Love is real
I'm close to you
You
Verse 4
Wanna be close to you
Follow me and let's touch the sky
Wrap your arms around me
Get a feel of the heavens above
I feel the whole world comes to a stop
When I am close to you
Follow me and let's touch the sky
Chorus
Touch the stars
Fly away
To heavens above
Love is real
I'm close to you
Close to you
Close to you
Verse 5
I wanna give you some good love
I wanna take you round the world
I wanna write you a perfect song
I wanna go with you to the top
I wanna give you some good love
I wanna take you round the world
I wanna write you a perfect song
I wanna go with you to the top
Outro
Touch the stars
Fly away to heavens above
Love is real
I'm close to you
Touch the stars
Fly away to heavens above
Love is real
I'm close to you
You You You
Listen to all songs
Black Solo on Amazon Music
Black Solo on Apple Music
Black Solo on Deezer
Black Solo on Spotify
Black Solo on Napster
Black Solo on Tidal
Black Solo on iHeart Radio (US & Canada)
Black Solo on Pondora
Black Solo on KKBox (Hong-Kong)
More keyboard_arrow_down
Less keyboard_arrow_up
---
Purchase album keyboard_arrow_down
---